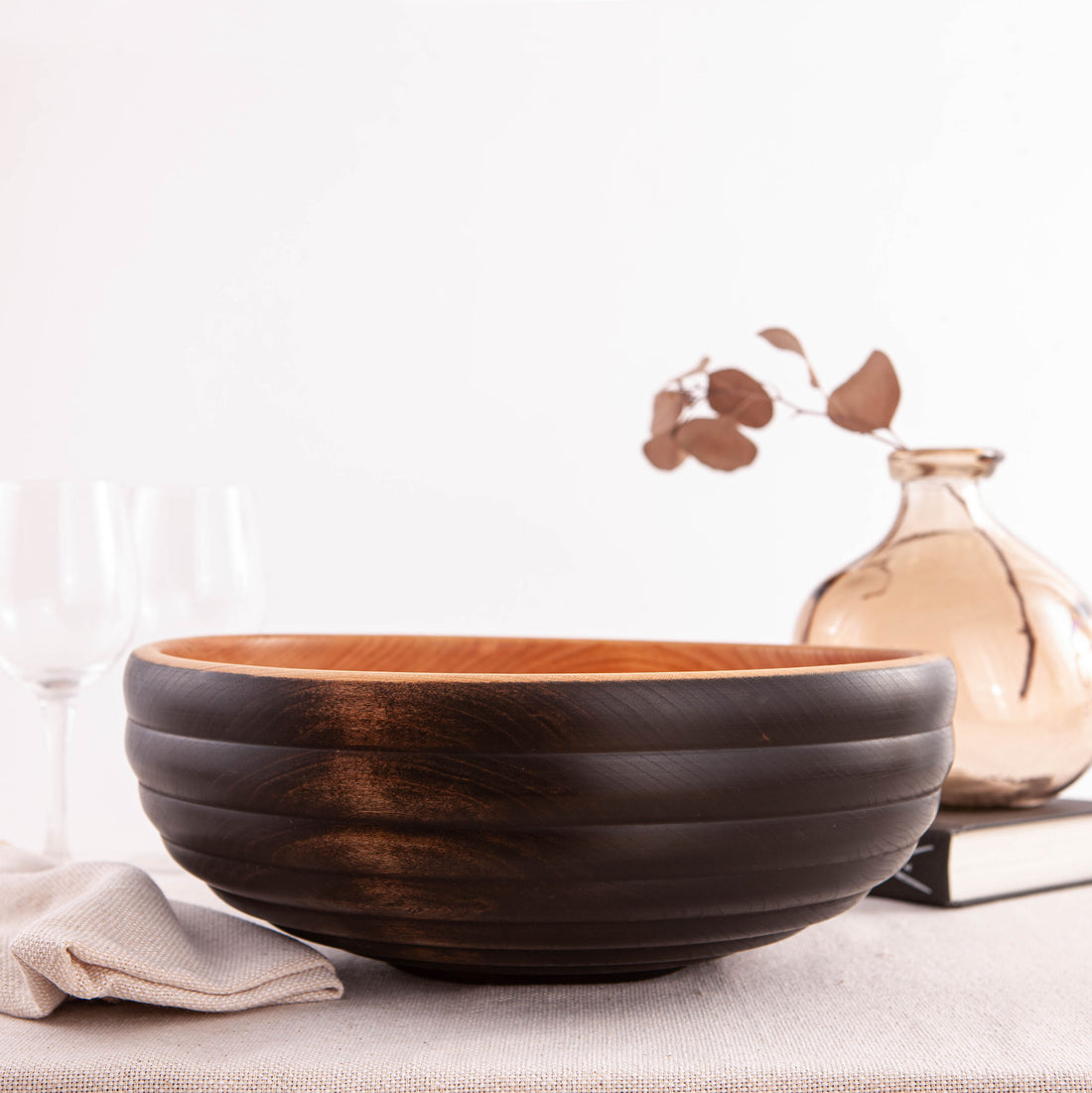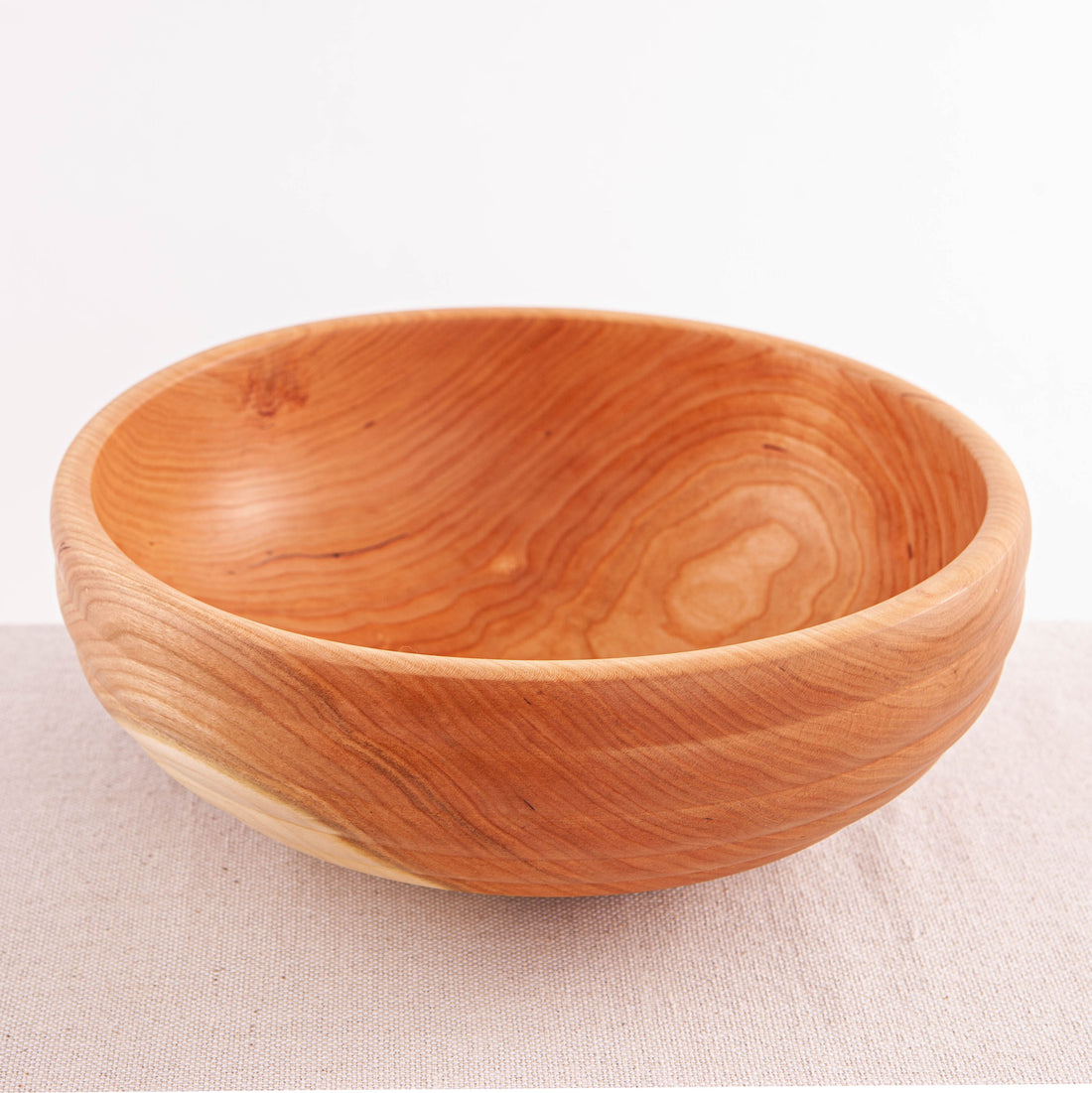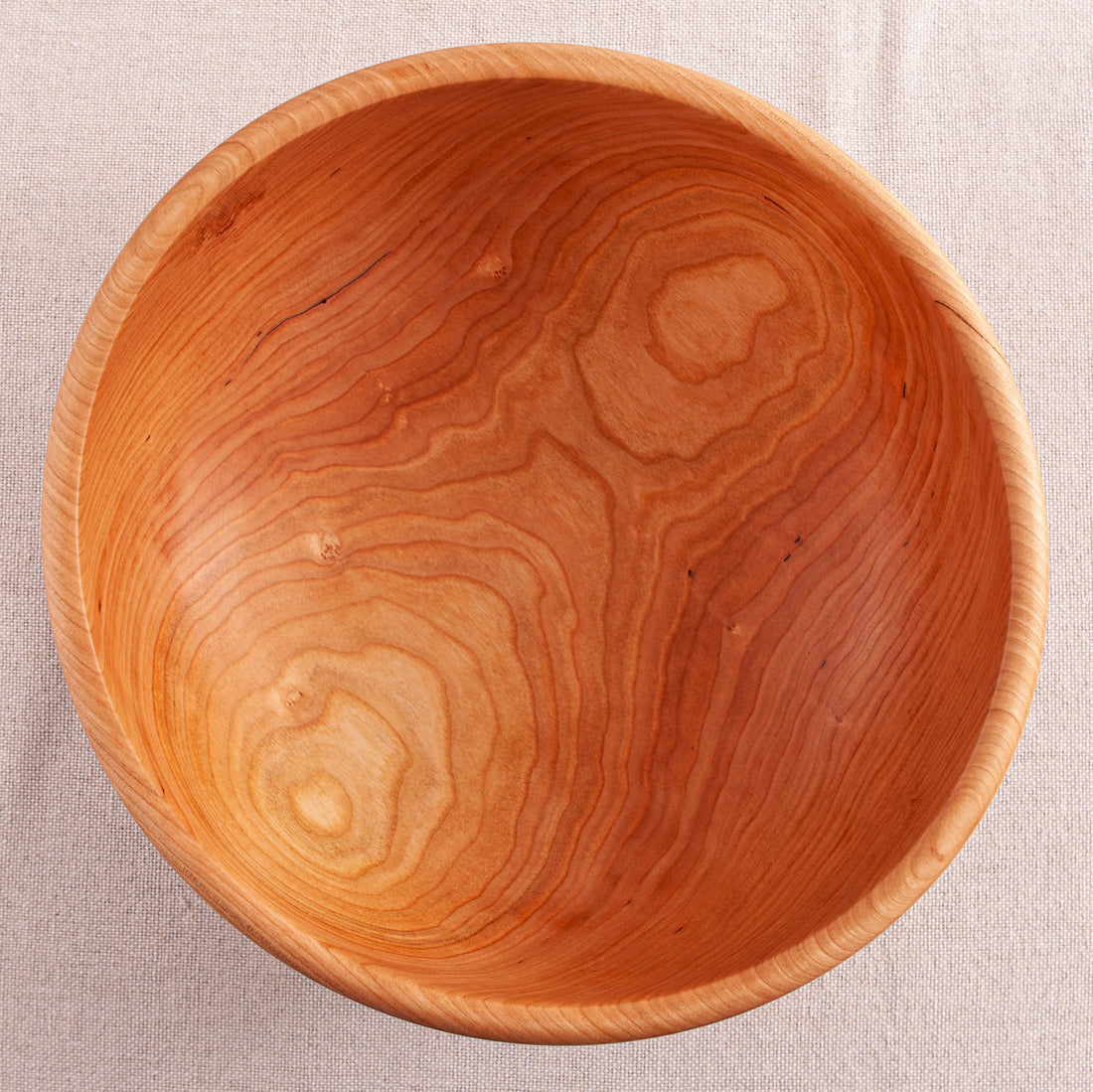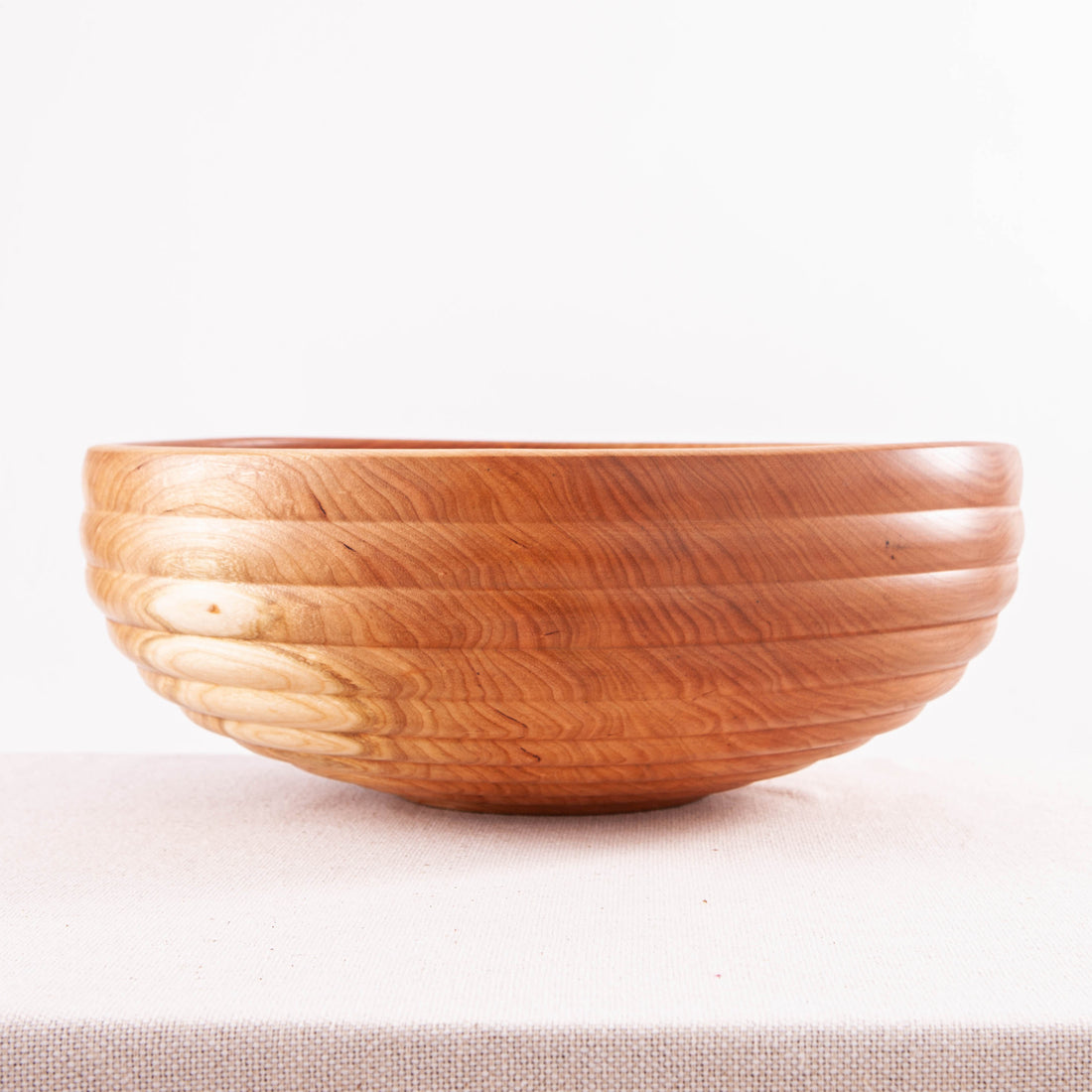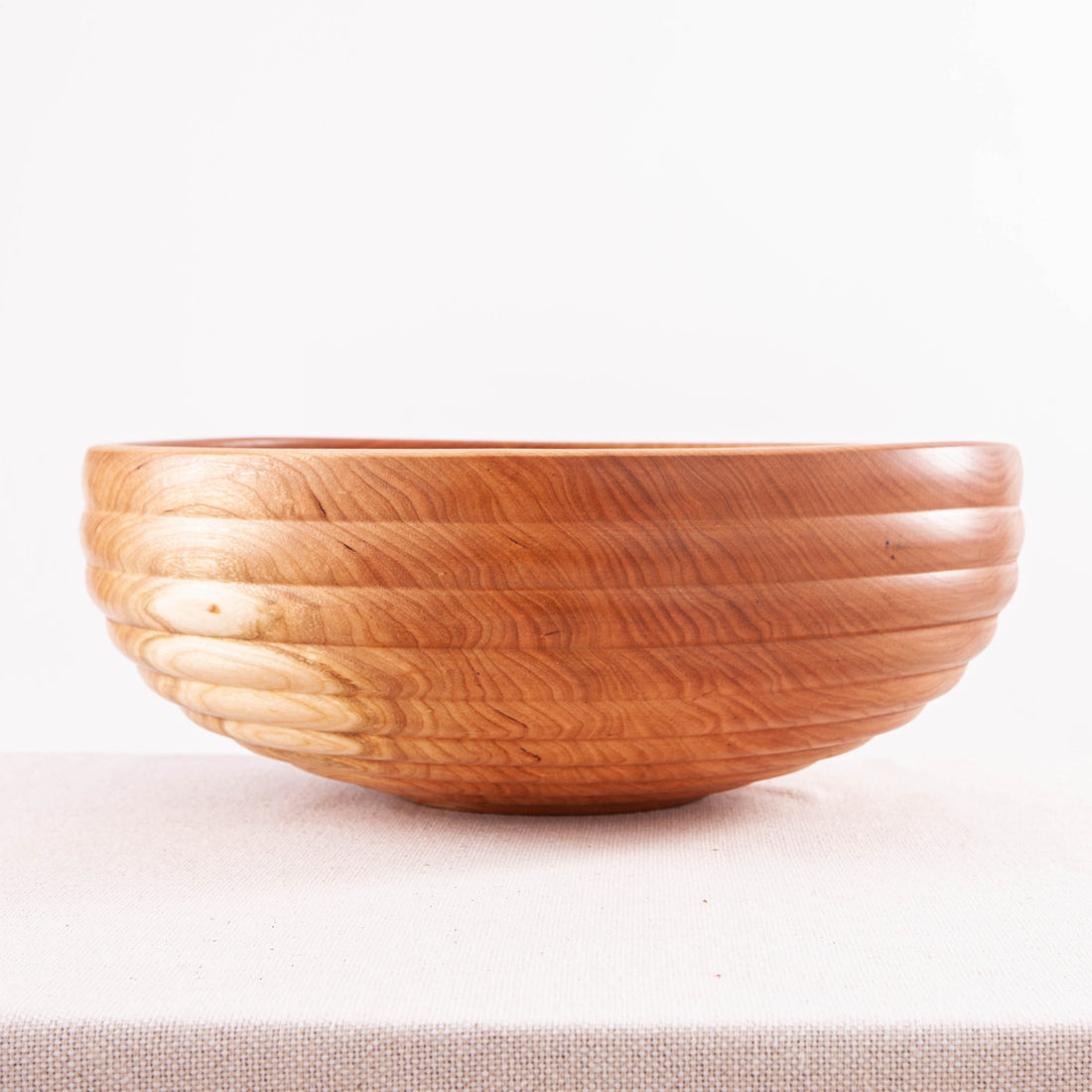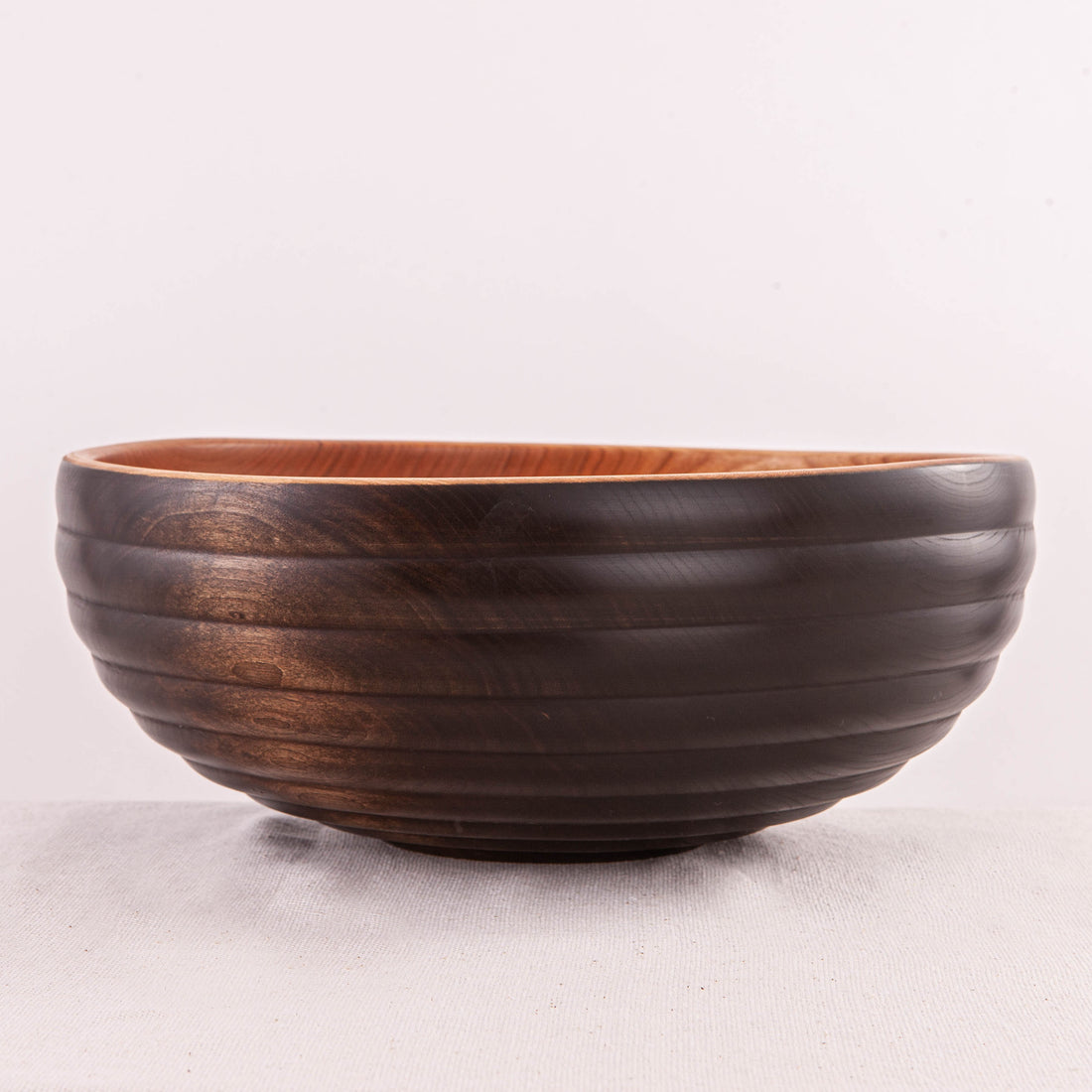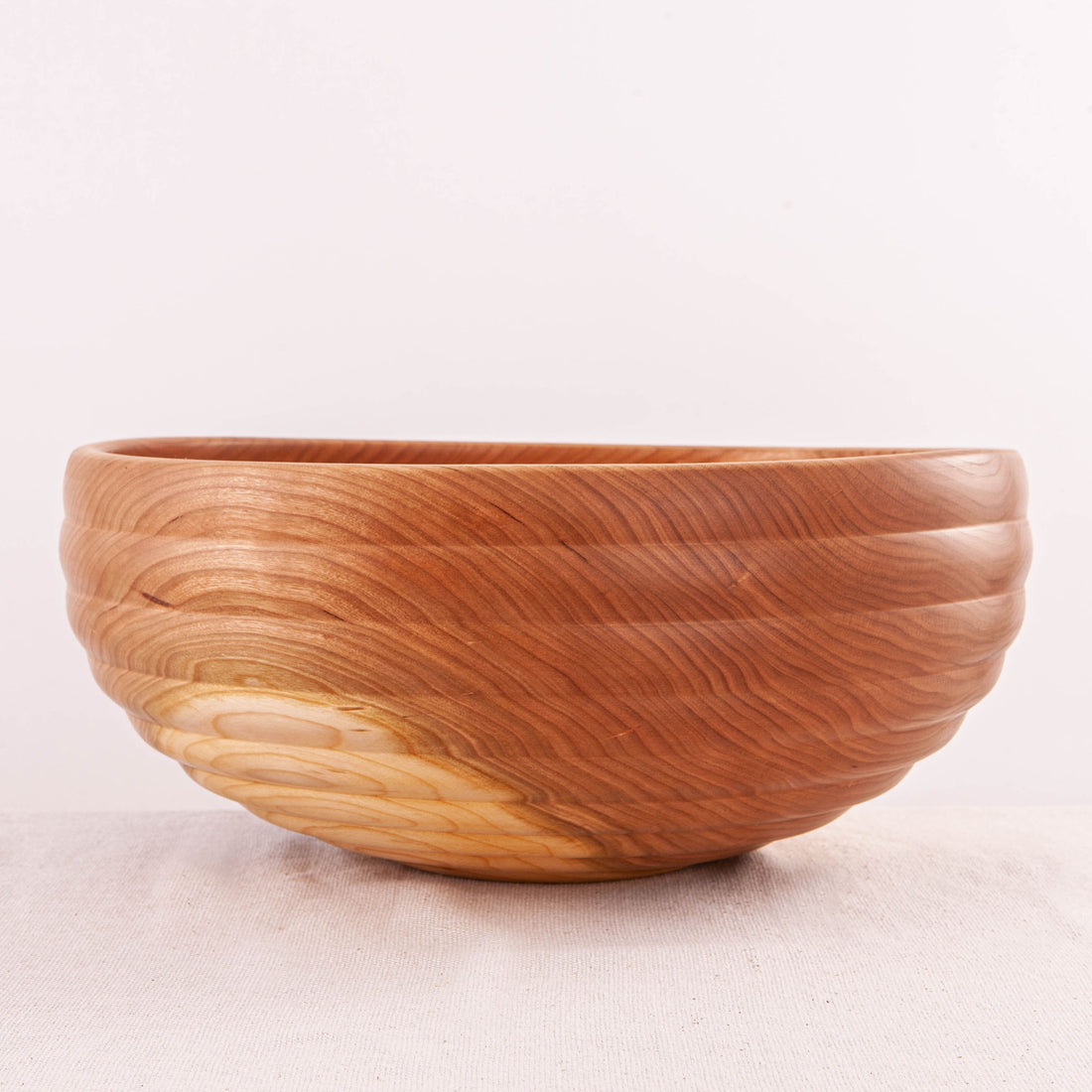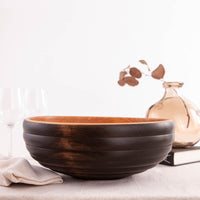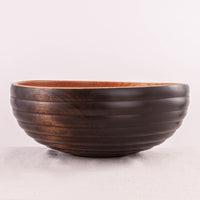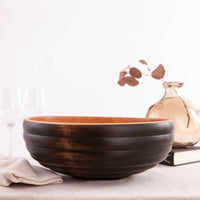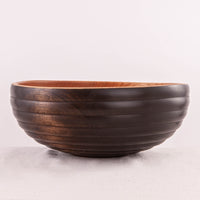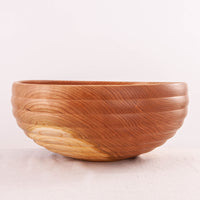 HIVE BOWL IN CHERRY AND EBONIZED CHERRY
The Hive Collection was inspired by the small but mighty bee and the intricate hives they spend months building. The Hive Collection is functional art, inspired by my love of art-deco, providing foodies and interior design aficionados with a versatile bowl that can be used daily in the kitchen or as a focal interior design piece in your home. Each bowl in this collection is dried naturally, allowing the bowls to take their shape organically before sanding and finishing.
Details: 
Cherry/Ebonized Cherry
This bowl was turned from a tree harvested in Cherry Grove Pennsylvania. It was about 67 years old. Northwest Pennsylvania is known to grow some of the very best Cherry in the world as our climate and soil is perfect.
See video for sizing recommendations 
The photographs are an accurate representation of what your bowl will look like. There are natural variations in each piece, and each bowl is uniquely it's own.
Each bowl is finished with food-safe Walrus Oil
Free shipping on all orders over $150 in the US.
Your Alexander Designs piece arrives finished with a food safe oil and wax combination. Proper cleansing and seasoning will maintain its natural anti-bacterial properties. To prevent splitting or cracking, never soak your piece in water, put it in the dishwasher, refrigerator, or microwave.
After use, hand wash with soap and water, rinse, and hand dry. After it has been allowed to completely dry, after repeated use it may seem a little dull or dried out from washing. If so, it could use a bit of seasoning. The following are great options: Our favorite is our made in-house Wood Wax. Simply rub a small amount of Wood Wax onto the piece with a small lint free cloth (In our home we leave a small piece of cotton cloth in the Wood Wax tin, as to never waste any product), let the wood wax absorb into the piece for 20-30 minutes, then buff off the excess with a lint free cloth. Our second choice would be a heat-treated walnut oil such as Mahoney's Walnut Oil (it can be found at several retailers online. Lastly, (our least favorite option) you can use Mineral Oil as it's food safe, however it does evaporate and will require more frequent applications. Always avoid using any vegetable-based oils as they will turn rancid over time. 
Following these care instructions will allow your piece to be enjoyed for generations. If you ever have any questions, please don't hesitate to email, or call, we are here to help you.