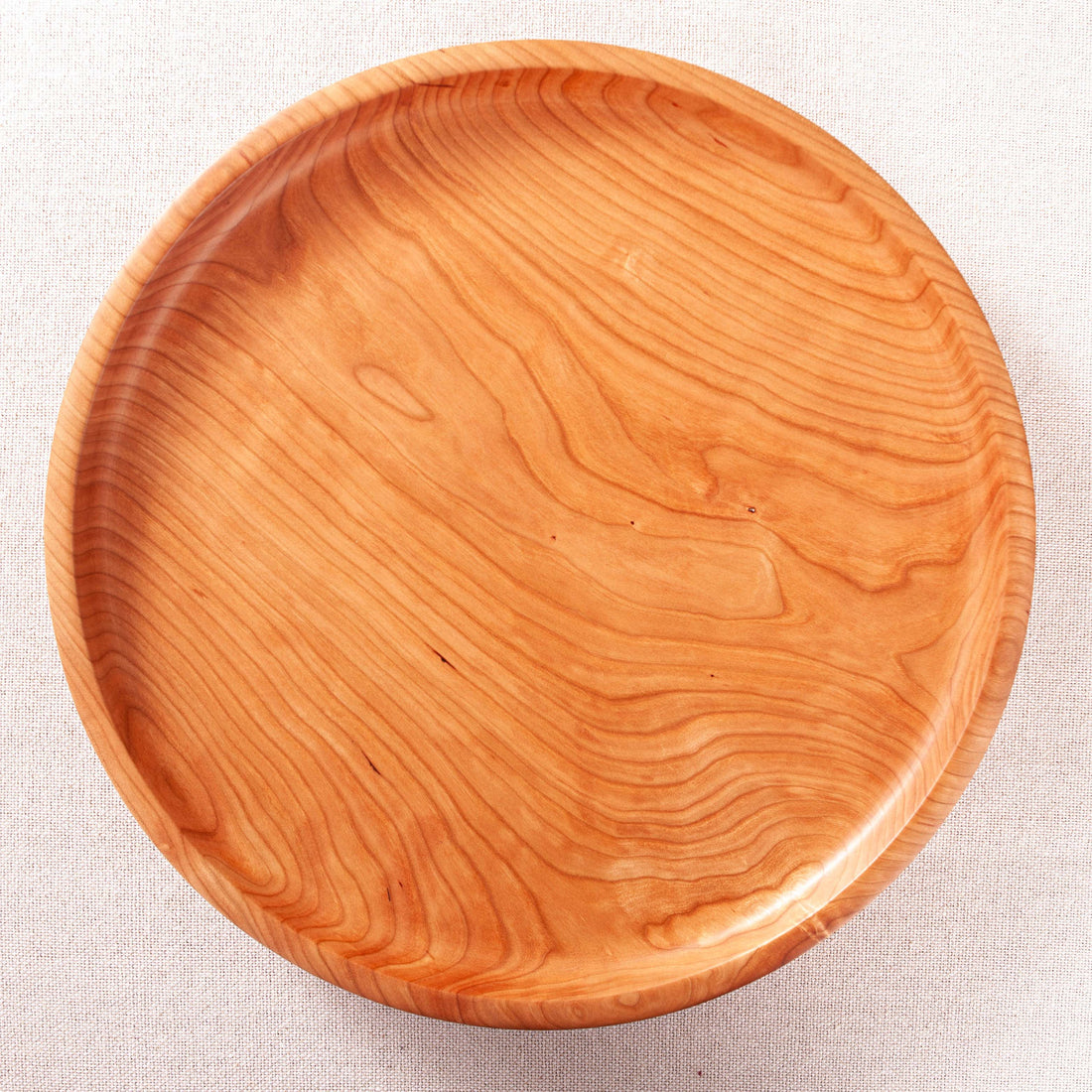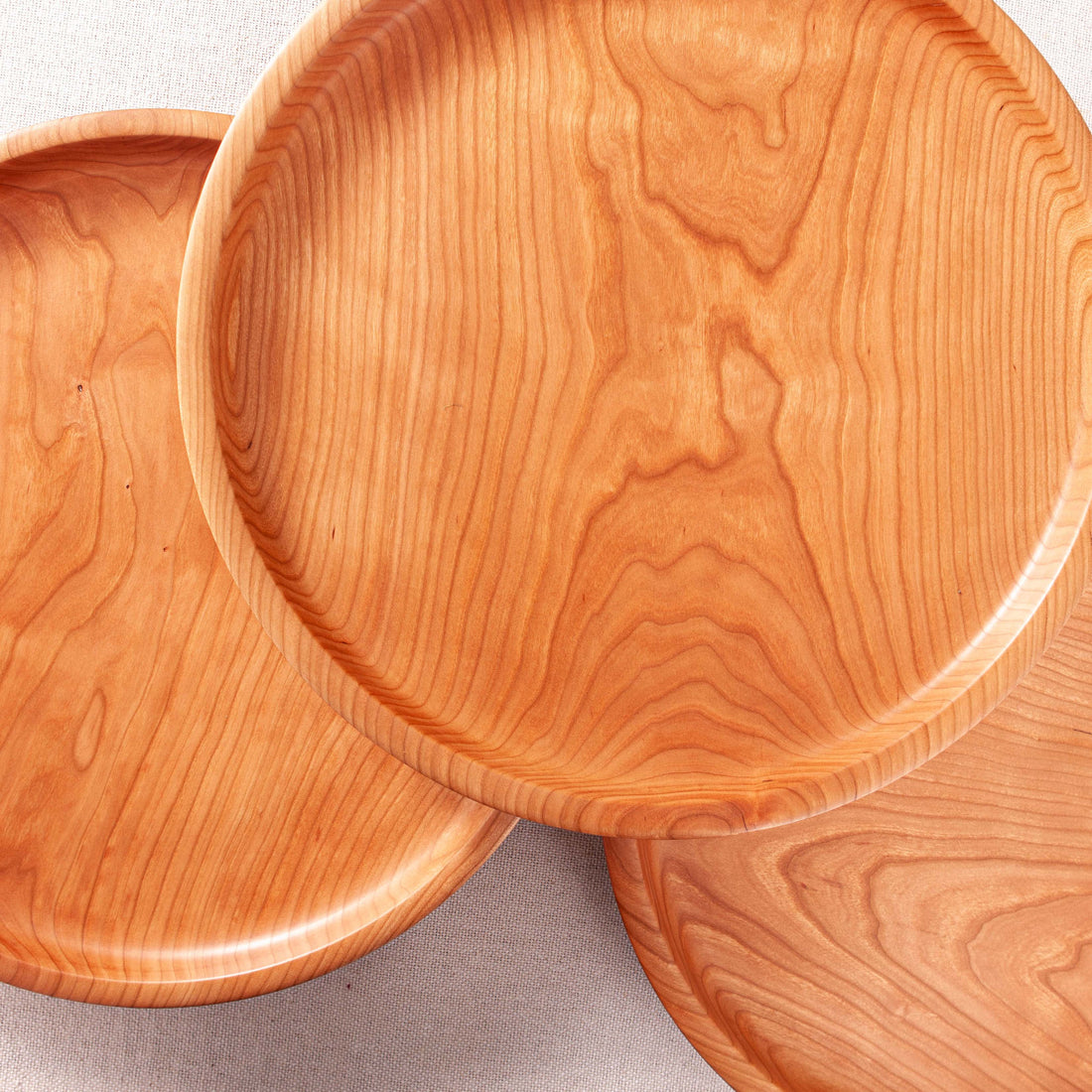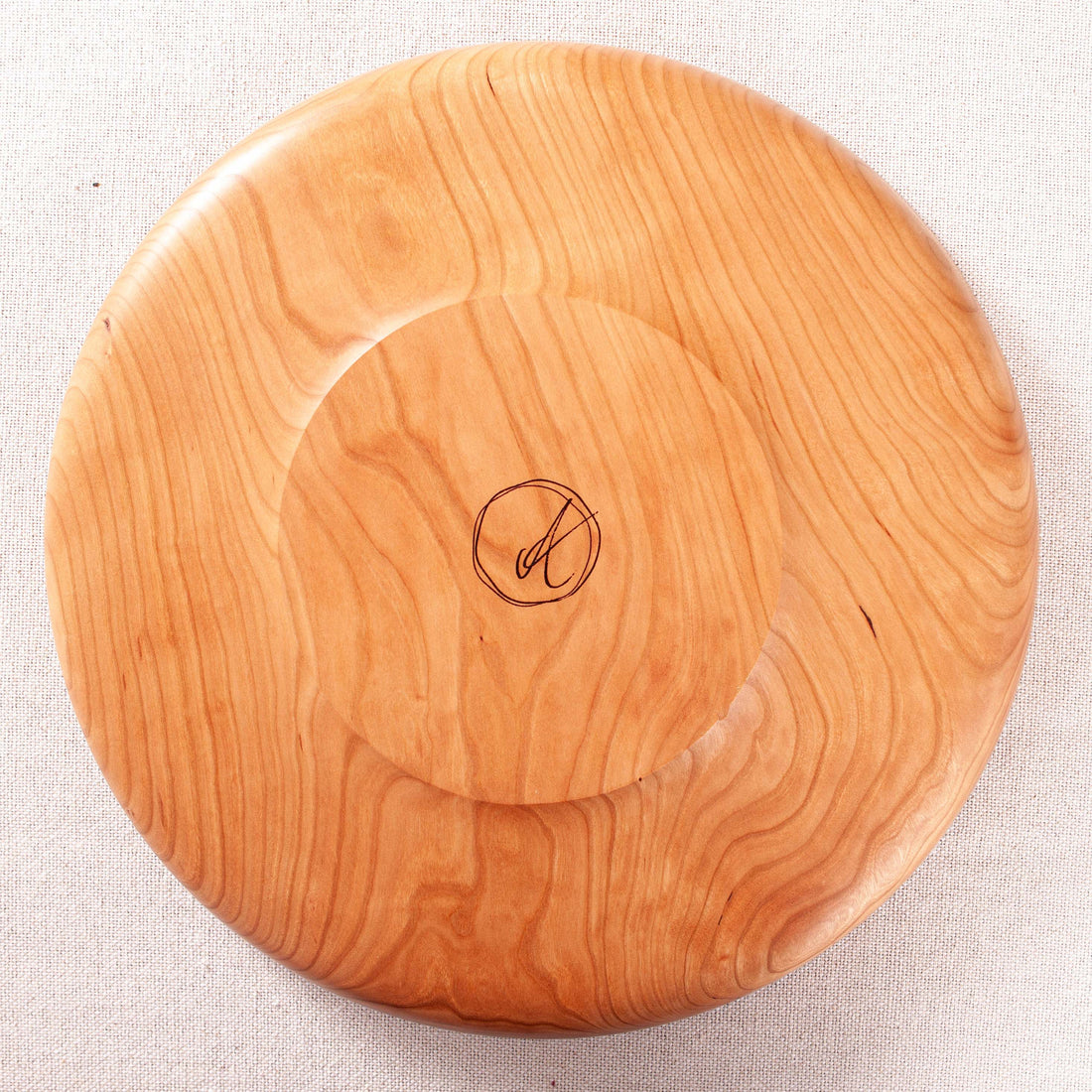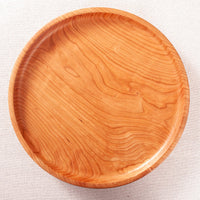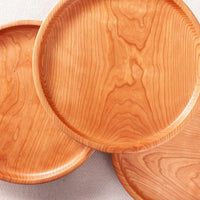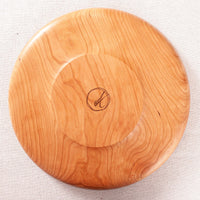 OBLIQUE PLATTER IN CHERRY 16"x1.75"
This Handcrafted platter is a simple but beautiful shape. The large outer rim makes for not only a great way to keep food on the platter but makes it really easy to pick up, hold or pass around a table. All platters are hand-turned from one solid piece of wood, with no glue joints. Perfect for food service, fruit tray, or used as a design accent for your home
Details: 
Free shipping on all orders over $150 in the US.
Your Alexander Designs piece arrives finished with a food safe oil and wax combination. Proper cleansing and seasoning will maintain its natural anti-bacterial properties. To prevent splitting or cracking, never soak your piece in water, put it in the dishwasher, refrigerator, or microwave.
After use, hand wash with soap and water, rinse, and hand dry. After it has been allowed to completely dry, after repeated use it may seem a little dull or dried out from washing. If so, it could use a bit of seasoning. The following are great options: Our favorite is our made in-house Wood Wax. Simply rub a small amount of Wood Wax onto the piece with a small lint free cloth (In our home we leave a small piece of cotton cloth in the Wood Wax tin, as to never waste any product), let the wood wax absorb into the piece for 20-30 minutes, then buff off the excess with a lint free cloth. Our second choice would be a heat-treated walnut oil such as Mahoney's Walnut Oil (it can be found at several retailers online. Lastly, (our least favorite option) you can use Mineral Oil as it's food safe, however it does evaporate and will require more frequent applications. Always avoid using any vegetable-based oils as they will turn rancid over time. 
Following these care instructions will allow your piece to be enjoyed for generations. If you ever have any questions, please don't hesitate to email, or call, we are here to help you.
These are a few of my favorite things!
My newest addition…the oblique platter in cherry is beautiful and has taken up residence on my kitchen island. It is used every day to hold fruits, cheeses, and breads. We are a grazing family and I leave food out for the masses when they are in town. My (adult) children tried to talk me into "gifting" them the platter, but it is staying with me!
I have included a picture. Not because it's a beautiful display of food on a a gorgeous platter, but because the platter is being used by me and my family on a random night, and it it's surrounded by its bowl brethren. There are 3 everyday bowls at the end too (a little hard to see). This is how it looks most days at my house.
I love the design and quality of all the items I have purchased from Alexander Designs…Thank you Scott for yet another beautiful piece.
Really lovely
Thank you for your wonderful home goods, there's nothing else like them! Great investment!